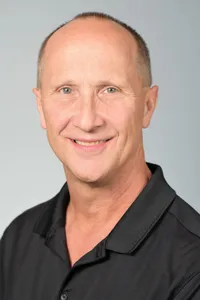 Meet a dentist who is both passionate about his profession and his community.

Dr. Moriarty is from Brookings, S.D., and comes from a very large family. Everyone had their part to play in helping keep the household going.
He received his undergraduate and graduate training at Creighton University. This education supported the values and work ethic that his parents instilled in him. A perfect example comes from a newsletter published by the school where Dean Mark Latta stated that, "Education is a gift. A gift that transforms lives…(and that ) a university is represented by the students it educates; by how they live its values throughout their personal and professional lives." Creighton's education philosophy is about the person as a whole and giving back to one's community which is how Dr. Moriarty lives his life.
After receiving his education and training at the Creighton School of Dentistry, Dr. Moriarty decided to move to Alaska and start his dental practice in Seward. He worked with Dr. Warren Huss for 13 years and has practiced solo since 2004.
Dr. Moriarty serves the profession through his involvement in state and national organizations including the Alaska Dental Society, American Dental Association, Academy of General Dentistry, and American Associaton of Dental Boards. He was recognized in 2010 by the Alaska Dental Action Coalition with the Summit Award for Exceptional Support and Advocacy to Improve Oral Health for All Alaskans. In addition, the Seward Wellness for All - Improving Oral Health subgroub of the coalition, of which he participated, received a Certificate of Appreciation - Community Initiative Award from the Association of State and Territorial Dental Directors and the Centers for Disease Control and Prevention. Dr. Moriarty was recently accepted into the world's oldest and largest honor society for dentists - the International College of Dentists - whose focus is on excellence and service "towards the benefit of humankind."
Dr. Moriarty is married to Maya. They have two adult children who love the Alaska outdoors. They share their father's passion for hiking, fishing, and hunting.
Please click on this link to read more about the longest serving health care provider in Seward.